We produce electronics ... YOUR ELECTRONICS


Our devices are multifunctional and can optimally be adapted to the individual applications in the various sectors.


Our products are strictly and intensively tested.


We are the perfect partner of machines and plants manufacturers.


Our flexibility, constant research of quality, reliability and our customer assistance before and after sales have made our company a reliable partner.


For this reason our business is made of long lasting business relationships.

Hesi Safety srl is able, if required, to manage the entire production process ....











Supply of electronic SMD and PTH components Inspections and tests Testing of each single Packaging and
material assembling circuit board delivery


Send your inquiry by mail on: hesi@hesi.it
We would be pleased to show you our efficiency.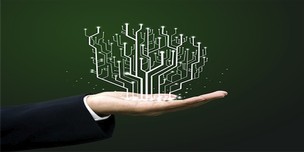 We work with passion and we are electronics at your fingertips.





We are rapid, flexible and structured to meet all your requirements.
We do not only assemble circuit boards, we start from your wiring diagram, to provide a final product, which exactly comply with your needs and expectations.
Over 40 years of experience, improving our quality in compliance with all applicable regulations "Lead - Free" in terms of environment and business processes, in particular according to Regulation 2002/96 / EC.
Our safety light curtains respect all environmental standards and are an example of our commitments.



RoHS – European Union directive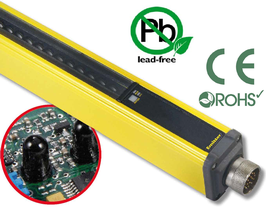 The Restriction of Hazardous Substances Directive 2002/95/EC (RoHS) is the directive on the restriction of the use of certain hazardous substances in electrical and electronic equipment, adopted in February 2003 by the European Union.
Germany was the first European country to introduce a similar directive in 1995, followed by U.K . in 1996. Italy had to wait until 1998 to introduce a similar regulation, known as "law on electronic waste".
Starting from 2003 any old regulation of each European member was replaced by RoHS Directive.
This directive restricts (with exceptions) the use of six hazardous materials in the manufacture of various types of electronic and electrical equipment.
It is closely linked with the Waste Electrical and Electronic Equipment Directive (WEEE) 2002/96/EC which sets collection, recycling and recovery targets for electrical goods and is part of a legislative initiative to solve the problem of huge amounts of toxic electronic waste.
The RoHS directive took effect on 1 July 2006, and is required to be enforced and become law in each member state.
RoHS applies to products made within the EU or imported.

By: Wikipedia